Flying Vee Guitars
Check out this cool little Mini Vee (Click This Line)
---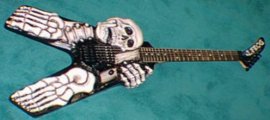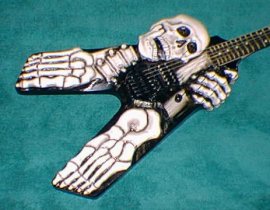 The "J. Frog" V Skull
As beautiful as it is practical
No home should be without one
"J. Frog" the Last Word in Radical Guitars
---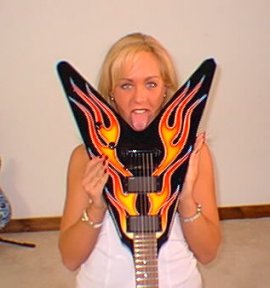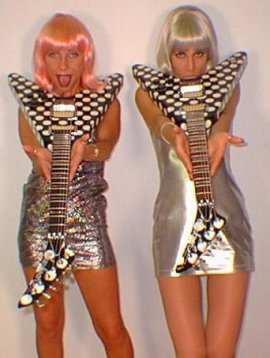 UUUMMMMMM Good

---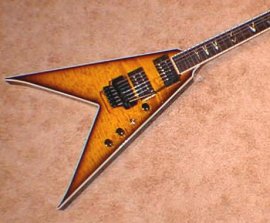 BC Rich Speed Vee,
A lot Sleeker and it looks like it's moving even when you're standing still,
Ebony Fingerboard, Bound Body, Bound Neck, Abalone V inlays, Flametop, Floyd Rose Tremolo,
Duncan Pickups, Double Octave Neck.

---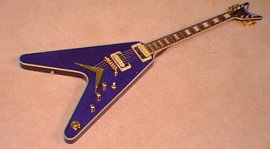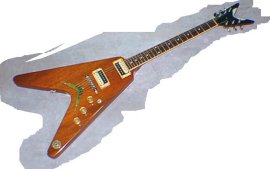 Several Dean Models, The Blue one is still available call for price

---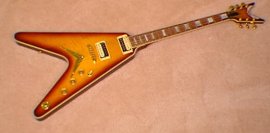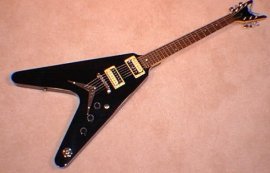 Both of these still available
---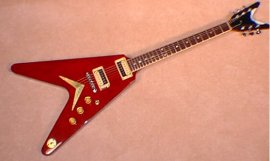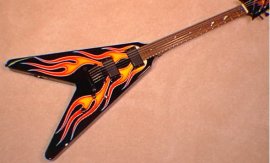 Dean Original USA made 1979 model ESP Japanese Made James Hetfield Model

---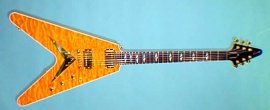 This is a Gibson Flying Vee after it was Converted in my Custom Shop
New Top, New Binding, New Paint, New Electronics, New Hardware
Built for Kevin Kalagher
---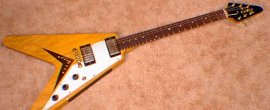 Why are these guitars so expensive ??
$2795.00
Rosewood neck, dot inlays, cheap tuners, plastic pickguard,
This Guitar is the most expensive one on this page yet you get the least with it.
Oh Yeah now I remember what you get... The Gibson Logo.. Shheeeeeecsh

---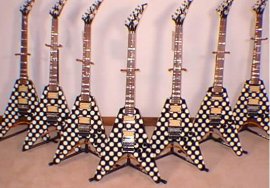 A Group of Limited Edition Jackson Randy Rhoads Flying Vees.
call for info

---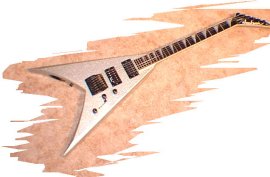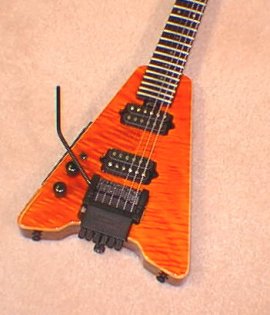 Jackson Mustaine Model Lefthanded Westberger
---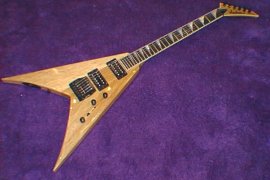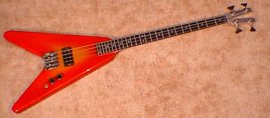 Jackson Korina V Kramer Rare V Bass
---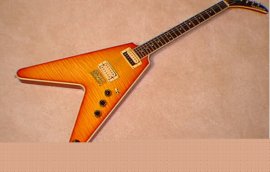 Very Rare Early Hamer Std Vee
This guitar was sold to Pete Fung from California

---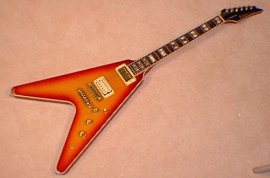 Ibanez Rocket Roll V
Ibanez is the absolute King of all the guitar counterfeiters
This company got their start by copying every single best selling American guitar ever made
This is a fact they would like to hide from their American Customers
For some reason no one seems to mind that Ibanez was the biggest counterfeiter ever,
I guess their advertising buys respectability.
---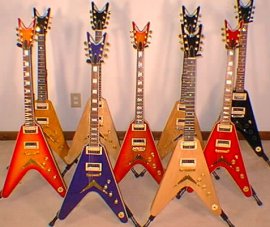 Currently Dean is the Absolute Best Deal in A Flying Vee Shaped Guitar
The Quality is Excellent and the Playability is great
---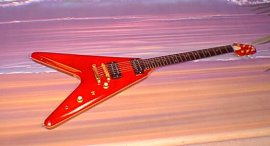 Flying Vee Made by Gary Jacobs
Neck Through Body Construction
This is one of the nicest guitars on this page
To see more of Gary's Guitars Click Here
---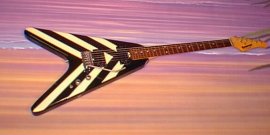 Early Kramer with Rockinger Trem System (Pre Floyd Rose)

---